I see lots of bloggers posting these sort of posts but they're usually for long trips and gap years… so I thought as I'm going to Berlin soon for 5 days, I would write a post on what I usually take with me on short city breaks!  Hopefully this post will help give you ideas and maybe even remind you of something you might've forgotten to put in your luggage!!!
On short European trips, I only take hand luggage as it keeps the flight cheap and in all fairness, i don't need to take too much stuff with me!  Normally i take my trusty little suitcase as it's small enough to class as hand luggage, but large enough to fit everything i need for the trip!  I also take a large handbag just for extra storage as most airlines allow you to take a hand bag and one piece of cabin luggage.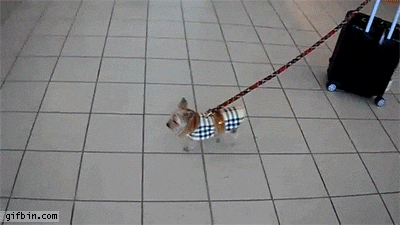 The Important stuff
I always put the important stuff in my handbag safely stored in a zipped compartment all together!  As much as I love technology, I  hate having all my details on my phone so I  always like to have my details on paper (flights, hotel..).  Many places sell travel document organisers which means you can keep every thing together safely!  I like to carry some cash with me too so after changing my money from British pounds, I keep the money safe at all times with me!   Here's a list of the essentials I take when travelling!
Flight details
Hotel details
Purse with exchanged money, my card and ID
small notebook and pen
boarding pass
Travel insurance details
PASSPORT!!
Technology
Phone and charger
Camera and charger
Selfie stick (#basicbitch)
memory cards
headphones
Plug adapter
MacBook (if I go for more than 3 nights-ish)
Straighteners
Makeup and liquids
When taking hand luggage only, you need to be careful on the amount of liquids you take.  The usual maximum single container size is 100ml and I think you're allowed to carry up to 1000ml/1 litre of 100ml containers.
I keep all the liquids together (foundations, lipsticks, mascara, hand sanitizer etc.) so I can put them straight in a clear bag at the airport, this makes life so much easier!
I try to keep my makeup bag quite minimal when I go away as it keeps the luggage lighter and its much less hassle!  This is what I usually take:
foundation
eyeliner
mascara
small eyeshadow
few brushes
lipstick
eyebrow pencil and powder
contour stick
Essentials
I usually buy the essentials after arriving at the destination.  This keeps my luggage light and easier as a lot of these are over 100ml.  They are cheap to buy so I can leave them behind if I want before flying home!
Toothbrush
Toothpaste
deodorant
moisturiser
shampoo and body wash
sanitary products (if needed)
Hairbrush and 2 or 3 hair bobbles
Clothes, shoes & accessories
When going on a city break, it's important to take clothes that look nice but comfortable to wear especially when walking around all day.  I usually take 2 pairs of shoes, one casual and comfy and the other a pair of heeled Chelsea boots, I feel like these are smart to wear in the evenings but also comfortable when in a city with cobbles or uneven streets.
Coat (or a light jacket depending on weather)
2 or 3 pairs of shoes
underwear (I always pack extra just incase)
socks
Sunglasses
1 long necklace
jeans
skirt
dress (usually just a casual black one that can look smart or casual)
tights
jumper (depending on the weather)
2 or 3 tops
Small cross body bag for everyday
I feel its better to take clothes that are similar colours and go together so you can mix and match and make different outfits without having to take loadssss of clothes!
I think that's it.. I've probably forgotten something as usual!!!  Soon I'll have a Berlin post after coming home and hopefully a Berlin vlog too!  I really want to get back into filming and uploading to Youtube so hopefully going on a trip will encourage me to film some content!  Thanks for reading! x